We're Here To Help
Safety Connect® helps drivers stay secure on the road. Drivers can be in touch with our 24/7 response center at the touch of a button. In case of an accident, Safety Connect® is like an added safety net. This service helps provide quick response and care from emergency service providers.
Safety Connect® availability varies per equipped model. Not available on vehicles manufactured prior to fall 2009.
Safety Connect® includes the following four safety and security features. Subscription required. Please click on the buttons below for more information about each feature.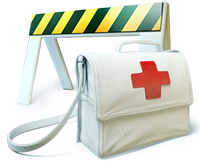 Emergency Assistance
A helping hand when you need it.
This is an in-vehicle button drivers can push in the event of an emergency. 24/7 response center assistance agents can dispatch the necessary emergency services to the vehicle's location in case of a medical or other emergency on the road.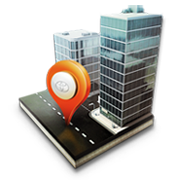 Stolen Vehicle Locator
Your partner against crime.
An enhancement to the many security measures in the vehicle that are designed to deter theft, Safety Connect® helps provide increased vehicle security and makes vehicles less desirable to thieves. In the event that an enrolled vehicle is stolen, once a police report is filed and the 24/7 response center is notified by the vehicle's owner, our response center agents can assist the authorities in locating the vehicle using GPS technology. That means the vehicle is more likely to be recovered quickly, which may help minimize damage.
Roadside Assistance
Let us get you moving again.
The 24/7 Safety Connect® response center is available for roadside assistance via the SOS button. Drivers can receive aid for a wide range of needs, such as towing, jump starts, flat tires and emergency fuel delivery. Safety Connect® helps alleviate the need for additional membership organizations for roadside help.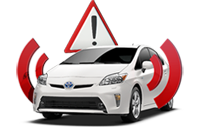 Automatic Collision Notification
We'll call for help if you can't.
In case of an airbag deployment or a severe rear-end collision, the response center will automatically be notified. The 24/7 response center agent will attempt to speak with the vehicle's occupants and will notify local emergency services of the situation, requesting dispatch of emergency services to the vehicle's location.