RESEARCH: 2022 Toyota Corolla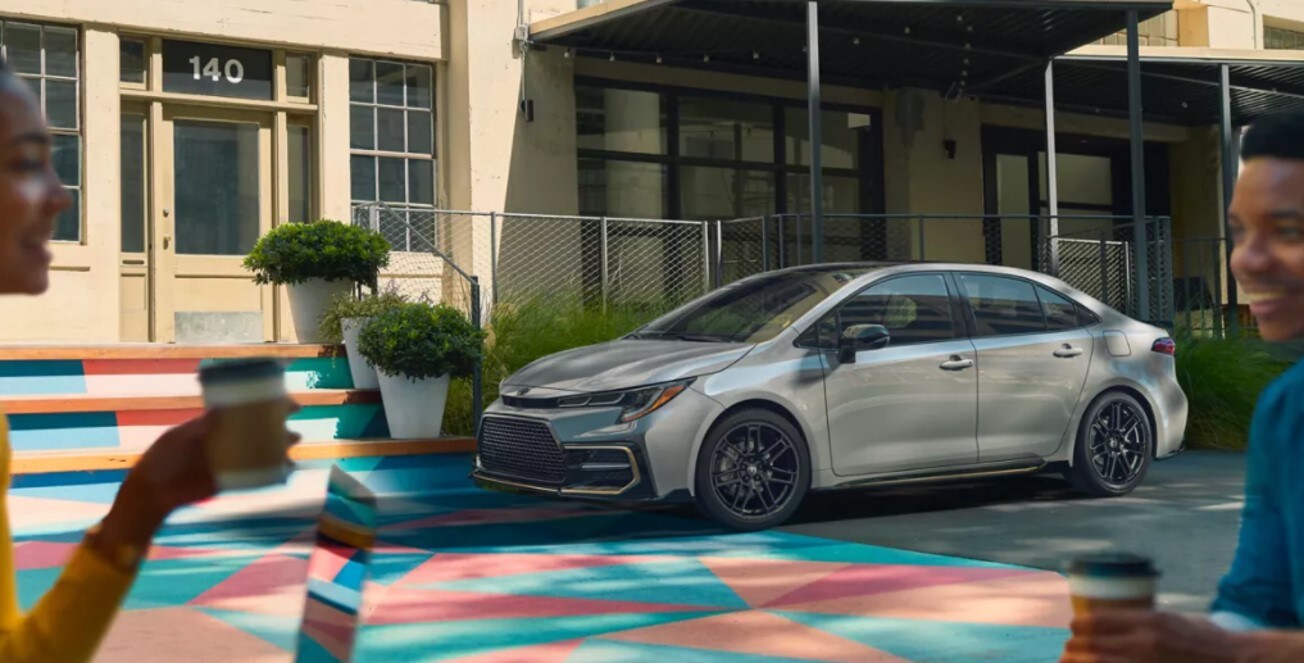 Meet the New Toyota 2022 Corolla
The Toyota Corolla is a classic vehicle from one of your favorite brands, and we're excited to tell you more about what you can find when you come to Tony Divino Toyota in Riverdale, UT to get a new 2022 model. Whether you're interested in finding one for yourself, your spouse or anyone else, you'll love what this model can offer. There are numerous trim levels, body paint colors, features and so much more. Plus, there are so many reasons why you'll want to try out the new Corolla and possibly take one home to Ogden, UT.
Performance
You'll love some of the performance features on the 2022 Corolla, including the fuel efficiency. The Corolla delivers up to 38 mpg on the highway and 30 mpg in the city with a 1.8-liter engine. There's also an available 2.0-liter engine, which offers up to 38 mpg on the highway and 31 mpg with city driving. Kaysville, UT drivers can also get a manual transmission, which provides an EPA-estimated 29 mpg in the city and 36 mpg on the highway outside Logan, UT.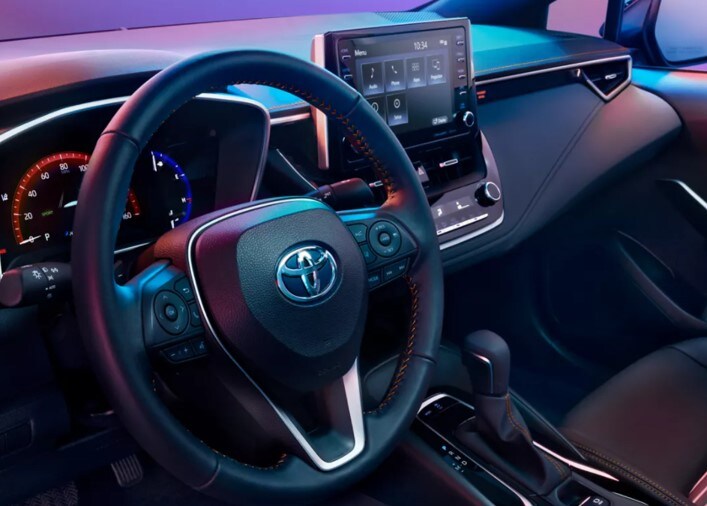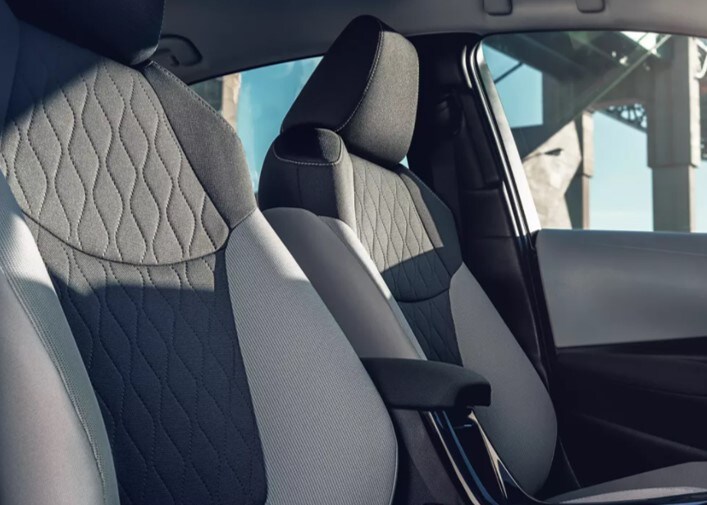 Technology Features
The Corolla has a variety of technology features that you'll love, including Apple CarPlay® and Android Auto™ in every vehicle. You'll also get a Star Safety System and Toyota Safety Sense™. Plus, you'll have something to listen to because you get a trial subscription of Sirius XM. It's also compatible with Amazon Alexa, and you can even find where your Corolla is parked at the Layton, UT grocery store using the Remote Connect feature and your smartphone.
Key Features
You'll also like some of the other important features, including the Lane Departure Warning Accident Avoidance System and the Post-Collision Safety System. The Corolla also can monitor your tire pressure and alert you when one of your tires isn't properly inflated. And when you're in the car driving through the Bountiful, UT area, you'll enjoy the six speakers that you can use to listen to your favorite podcast or musical selections. Features like the Adaptive Cruise Control feature will help you maintain an even speed and be more comfortable when you're driving. With overhead storage, you can always remember where you left your sunglasses, and heated mirrors mean that you don't have to spend as much time scraping off ice and snow in the Ogden, UT area.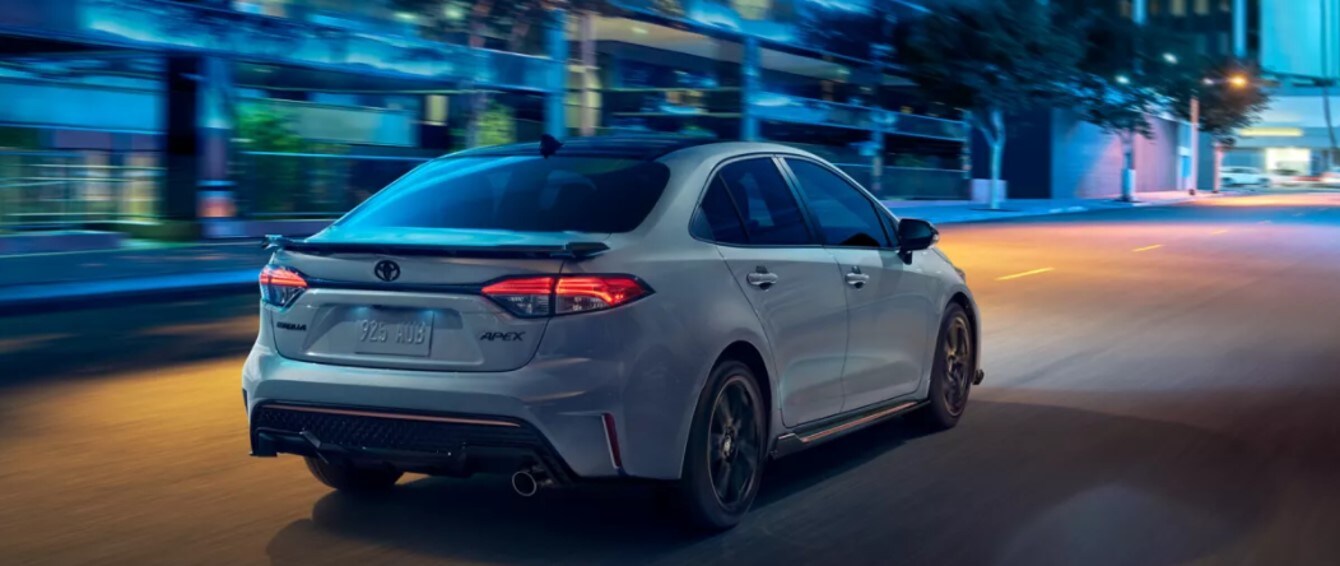 Trim Level Details
There are five trim levels that the Corolla offers, including:
Corolla L
The standard trim level still offers a lot, including automatic emergency braking, full-speed adaptive cruise control, Apple CarPlay® and Android Auto™ and automatic high-beam headlights.
LE
A step up from the L is the LE, and this trim level offers features like automatic climate control, an 8-inch touchscreen, an available blind-spot monitor and available power sunroof.
SE
If you want to go up another step, you can get the SE, which features a six-speed manual transmission, power sunroof, heated side mirrors, and the ability to upgrade to the Apex Edition for a sportier feel while driving.
XLE
When you want to add some major comfort features, get the XLE, which features a power driver's seat, heated front seats, SofTex seat fabric and an available wireless charging pad.
XSE
With an eight-way power driver's seat, a 2.0-liter engine, 18-inch alloy wheels and Toyota Connected Services, the Corolla XSE is a step above the rest in terms of style, convenience and safety when you're driving through the Logan, UT area.
When you want a beautiful vehicle that you can be proud of, make sure that you come to our dealership in the Bountiful, UT area to find your next new Toyota Corolla. It's a great option for anyone who is interested in getting into a vehicle that will run well for years and has styling that will most likely age well, too. So, come see us at Tony Divino Toyota to take one for a test drive.
Get in Touch About the 2022 Toyota Corolla
* Indicates a required field