Meet Many Off-Road Enthusiasts at the Third Annual Utah Toyota Off-Road Show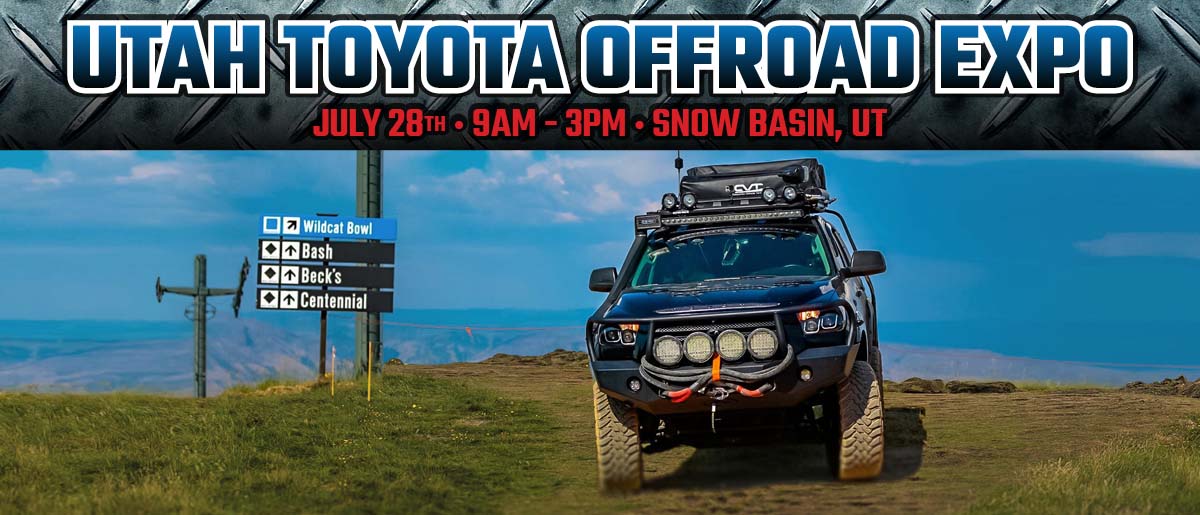 Do you have a Toyota off-roading rig that you want to show off, or are you interested in seeing ones made by other people? Then coming to the Third Annual Utah Toyota Off-Road Show should be on your schedule! This event - sponsored by Tony Divino Toyota - takes place at Snowbasin Resort in Huntsville, UT on July 28th, and we would love to see you there enjoying private and scenic trail riding!
Whether you are registering a vehicle, or if you are just interested in seeing the events for the day, this is a day that the whole family will enjoy. Registration for trail riding is open to the first 60 people who apply, and comes with a lot of free gear, like a UTOR patch, goodie bags, and 10 raffle tickets. You can show off all of the mods that you proudly display on your Toyota model, and even entering it into the best of show competition for only $10 to see how your ride compares to other custom off-roading vehicles.
The Expo is free to the general public, and parking is free in the Maple parking lot. We will have refreshments and music alongside displays of off-roading accessories for you to browse. For convenience, there is a shuttle service every five minutes to bring you between the Expo and Snow Basin Facilities. All proceeds from the Public Big Rig Showcase and Competition go to charity, meaning the more people that participate, the more we can help out a good cause!
We look forward to seeing as many of you at the Third Annual Utah Toyota Off-Road Show, appreciating all of the unique vehicles that you will see. If you are interested in being a vendor, you can email info@utorexpo.com, and if you are looking to register, just head over to utorexpo.com to get started!